REGISTER
For more information and special privilege.
Design

Concept

This unique and original design concept of the single house is of the Krungthep Kreetha modern style that has successfully created a new way of living that fulfills the concept of engaging DECONSTRUCTIVISM. This is the key to original living as it provides a different, original lifestyle approach. By keeping the salubrious aspects of the Nirvana BEYOND and successfully blending them with the design of a new concept. Thus, the evolution of space circulation has created a benevolent living area. The separation of function is dynamically displayed in new dimensions such as tilting or twisting the angle of a wall. The connection that occurs between spaces creates new conceptual space. Also, the exceptional privacy space gives peace of mind, relaxation and rejuvenation that appropriate privacy consistently ensures to all residents.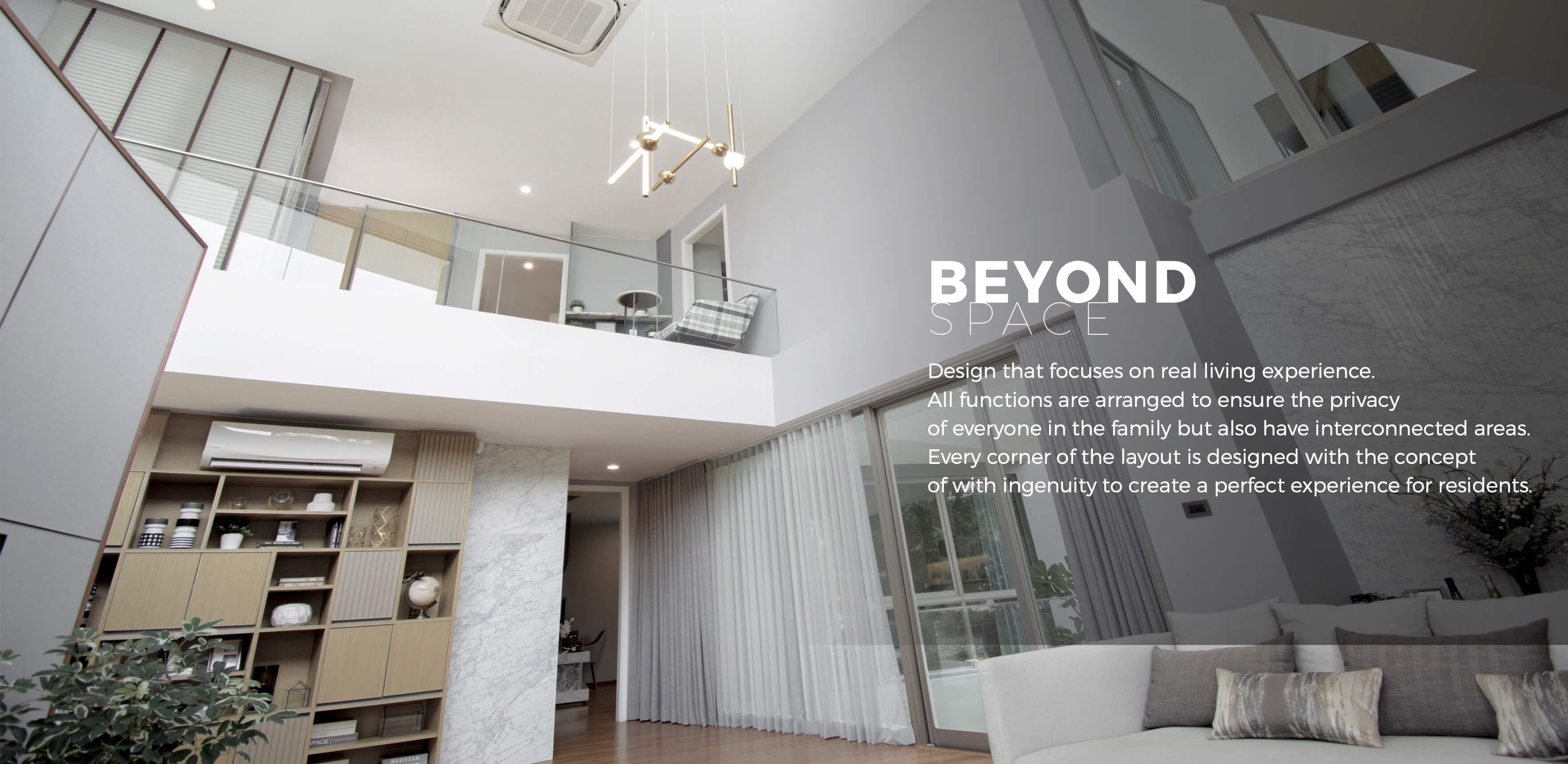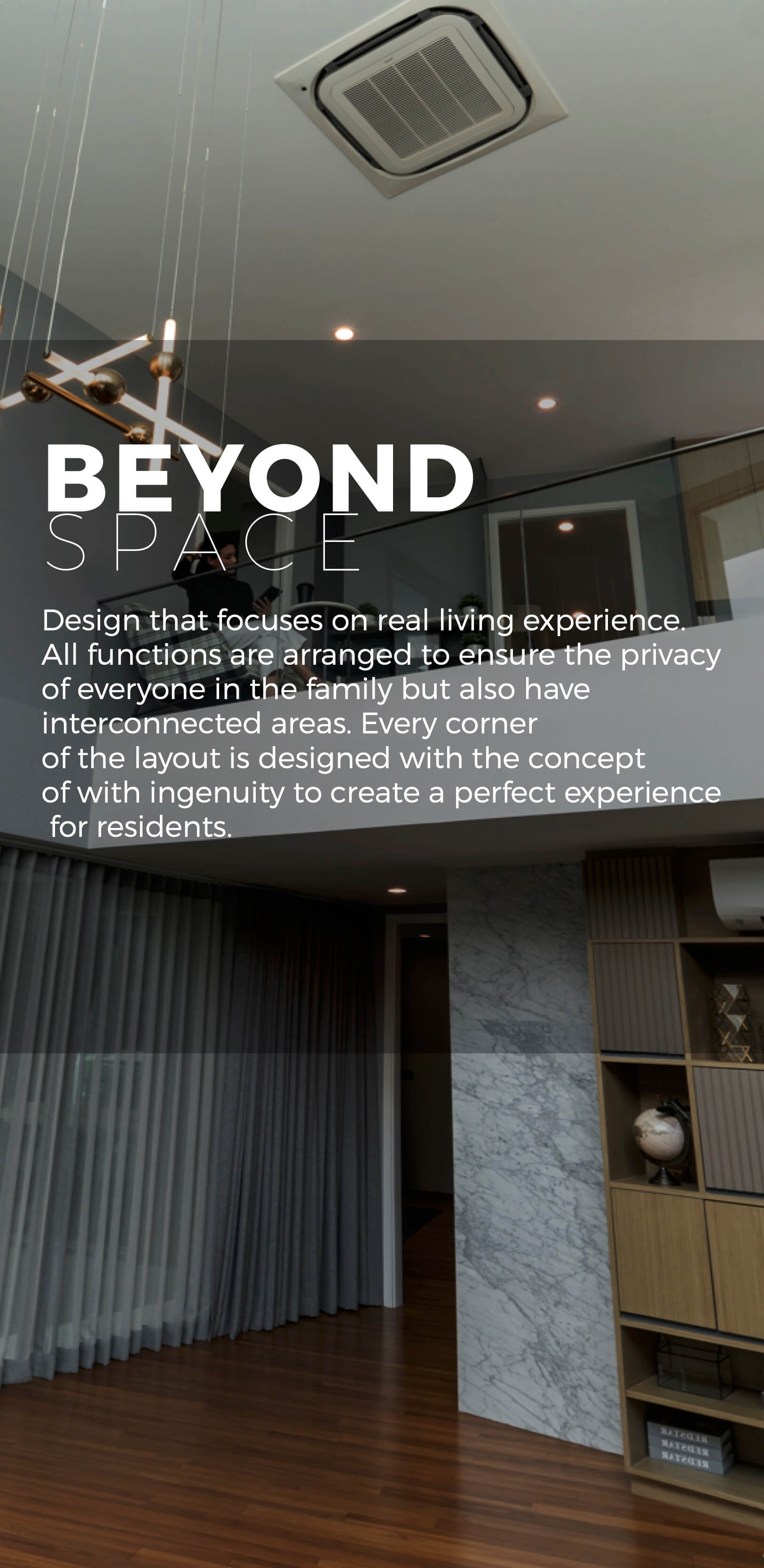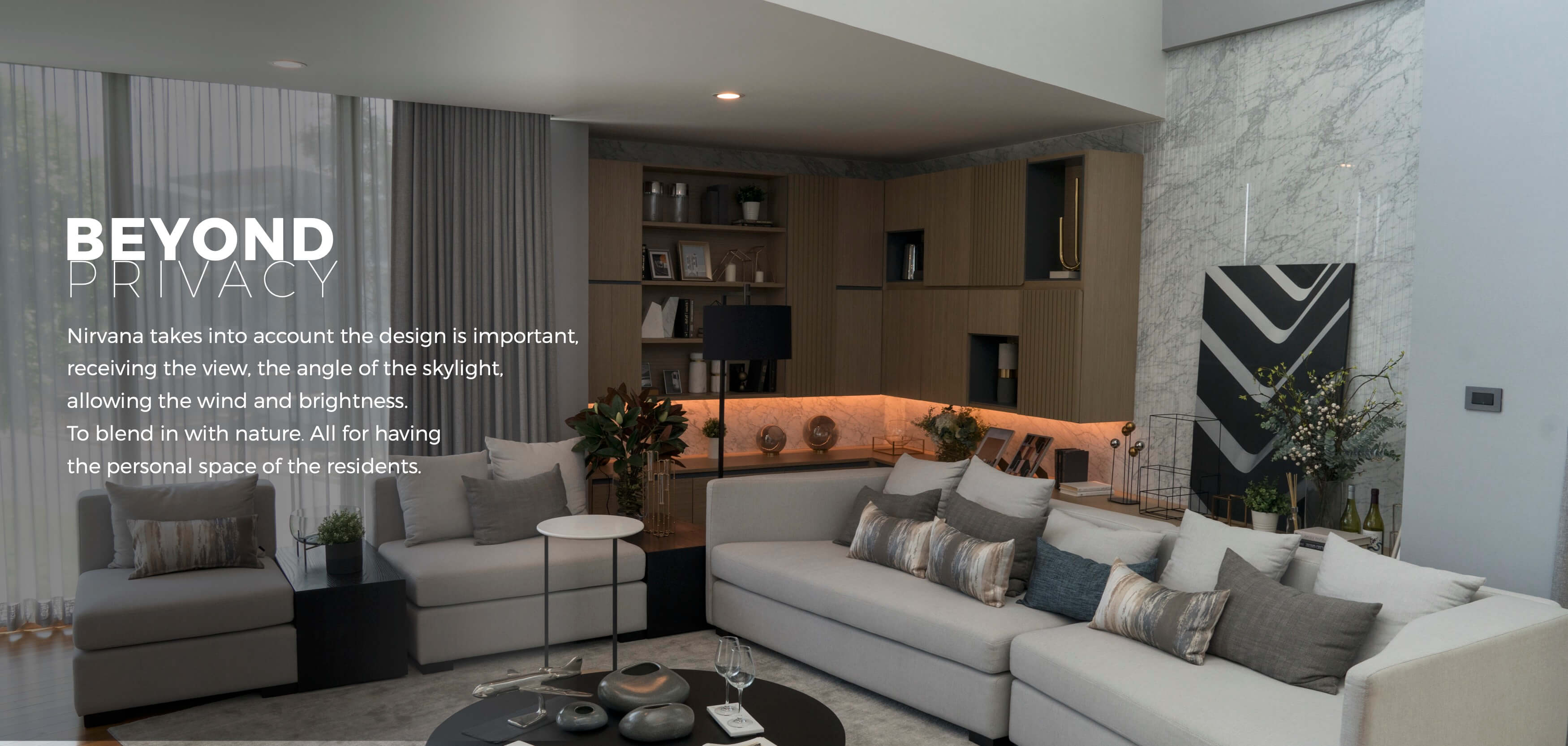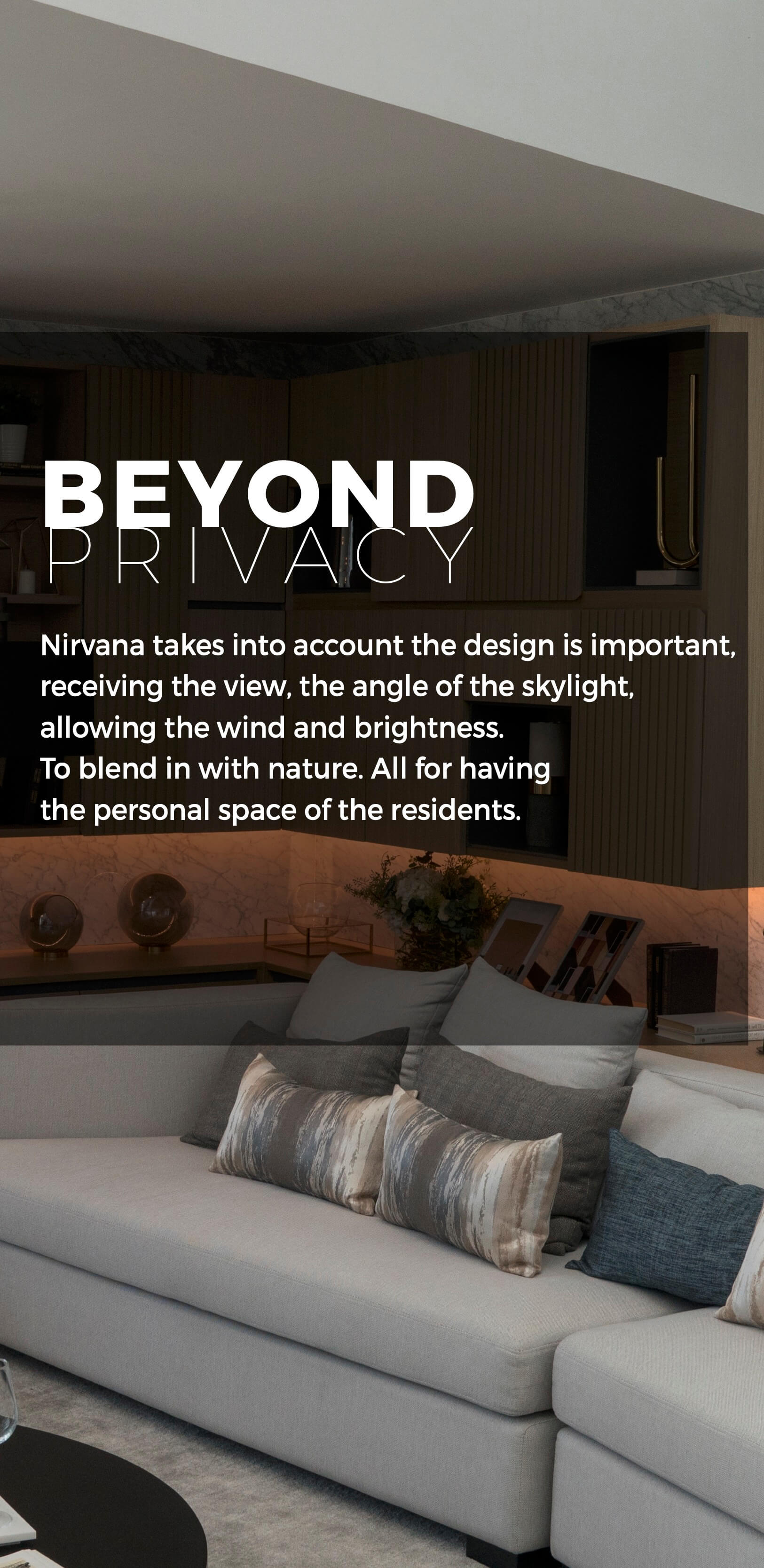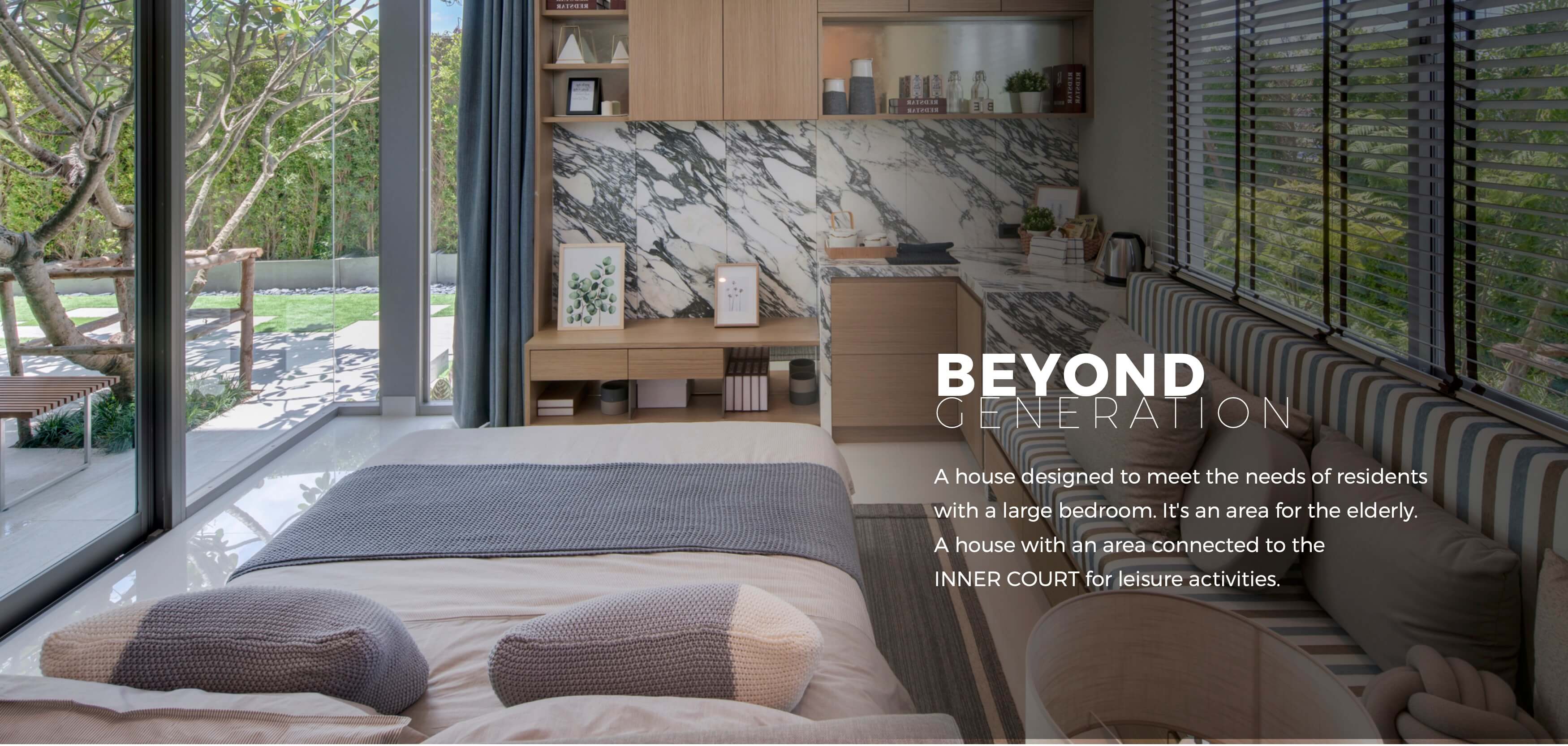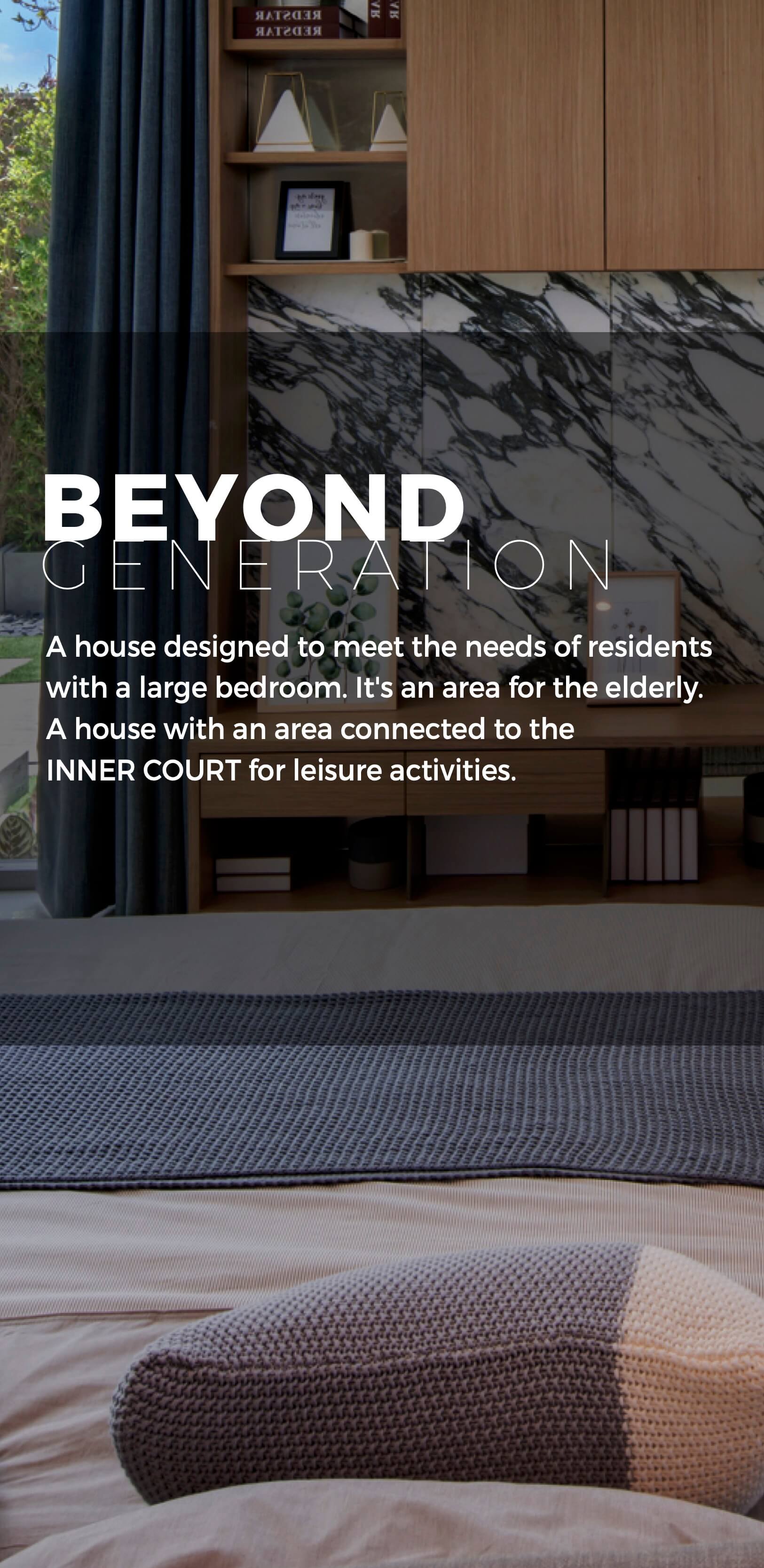 We are presently located on a main road of Bangkok that is connected to all important points of the city. Times below are approximate.
10 minutes to Suvarnabhumi Airport
5 minutes to Rama 9 Expressway.
5 minutes to the BTS Yellow Line at Srikritha Station.
8 minutes to the BTS Orange Line at Sammakorn
In proximity to BTS Airport Rail Link Hua Mak Station.
Image 1
Image 2
Image 3
Image 4
Image 5
Image 6
Image 7
Image 8
Image 9
Image 10
LUXE Start 107.7 Sq.w.
MIND Start 88.6 Sq.w.
SPACE Start 69.9 Sq.w.